Sure, we provide Accommodations at Sun Peaks Resort
...but we know what you really want!
Looking to get away and play? Looking to have some fun and adventure?
Sun Peaks Resort is Canada's second largest ski playground, and the second largest in British Columbia. This pristine alpine ski destination offers year-round activities for the entire family with 3 mountains (Tod, Morrisey and Sundance) averaging an annual snowfall of 220" of pure powder, 122 ski runs and over 2800 vertical feet and 3678 acres of ski-able terrain (and an 18-hole golf course in the summer!).
Do you want to downhill ski, snowboard, or cross-country ski? How about a sleigh ride? Sun Peaks offers incredible access to three picturesque mountains for all things 'snow-play' which also includes ice-skating, snowshoeing, dog sledding and snowmobiling. Just think of the après ski fireplaces and toasty warm hot drinks awaiting you after these exhilarating activities.
The award-winning ski-in/ski-out village base is nestled below more than 80 trails and glades cascading from the high alpine mountains. The village features pathways connecting over 25 boutiques, restaurants, bars and cafés all within easy walking distance. As well, the village is just minutes from the resort's chairlifts and an endless array of activities. Helicopter sightseeing excursion anyone?
Sun Peaks is a vibrant, elegant and upscale resort with everything you want so you can truly enjoy a unique Canadian ski vacation in the friendly atmosphere of a quaint alpine village. Sun Peaks is a world of its own, whether you're looking for a locale to keep active and frolic in the sun and snow, or just a place to unwind and get away from your busy lifestyle.
We know you'll want to relax and put your feet up after an exceptional day of outdoor delights. We know that you'll want to R&R in affordable lodging and comfort, so you are rested for your next day's snow bound adventures! We know you need accommodations, and we know you don't want this part of your vacation to be a hassle or a wallet-drainer.
We get it, so let Top of the Mountain Accommodations at Sun Peaks Resort house you in one of our fully equipped, privately-owned condos with all the amenities to indulge yourself, including hot tubs and saunas, where all your accommodation needs are 100% taken care of so you can relax and enjoy your stay.
Our professional service is delivered with the personal touch of a family-run business. We're here for you so all you have to do is chill out and enjoy yourself.
If you're looking to kick back and enjoy a distinctive Canadian ski vacation at a dazzling and invigorating location, we invite you to book your next holiday accommodations with Top of the Mountain Accommodations and Management at Sun Peaks Resort!
Go ahead, let us accommodate your Sun Peaks Resort vacation and have the time of your life!
Canada's Alpine Village - Sun Peaks Resort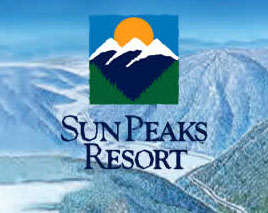 Marked by humble beginnings but steady growth for over 50 years, Sun Peaks has transformed from a locals only, secret destination into a world class resort for skiing, golfing and mountain biking. Its transformation may be rooted knee deep in the fresh powder that thrills guests year after year, but it's growing popularity is built on the shared passion of local residents that gives every guest that welcome feeling of being at home from the moment they arrive.
Sun Peaks has a comfortable, laid-back nature that can be felt throughout the entire resort. It's as easy to slip into as strapping on skis and gliding down to a café for breakfast before hitting the slopes. With 3,678 acres of uncrowded terrain covering three mountains, it's a typical Sun Peaks winter day to ski right up to a chairlift with no waiting time, or to see only a couple of people on a run for an entire ski down.
The feeling of "owning the mountain" is an experience everyone gets on a trip to Sun Peaks.
While the slopes are pristine and will demand most of your attention, the village is worth spending the time to discover. The restaurants are diverse; you'll find hearty pub burgers, Canadian classic "smores", and mouth watering steaks to cuisines infused by German, Asian and European kitchens. It's no joke… you'll spend your chairlift rides debating where to go for après!
But we're called Canada's Alpine Village for more than just our slopes...grab some snowshoes and explore the valley trails, mush your own team of sled dogs, hop on a snowmobile and see the backcountry, or ice skate under the stars.
As the second largest ski resort in Canada and consistently rated as one of the top resorts in North America it's time for you to discover Sun Peaks Resort for yourself!